About Siaya County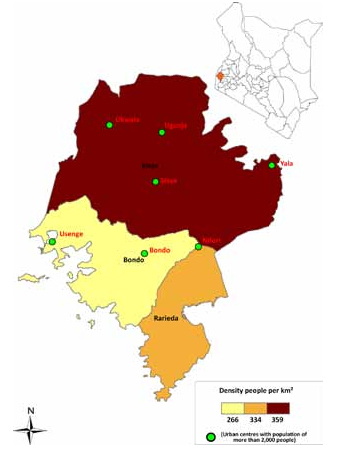 General Information
The County of Siaya borders Busia County to the North, Kakamega County to the Northeast, Vihiga County to the East, Kisumu to the South East, with Lake Victoria to the South and West Siaya County is inhabited by nine communities namely: Yimbo, Alego, Uyoma, Gem, Ugenya, Sakwa, Usonga, Asembo and Uholo. Siaya County shares the shores of Lake Victoria together with other neighbouring counties.
Siaya town the capital of the county is an economic hub with massive potential for providing for the country`s needs. Siaya has had various prominent persons call their origin including the US President Barack Obama.
Agriculture and fishing are the main economic activities. Local agricultural production consists of Rice, Cotton, Coffee, Sugarcane, Tobacco, Kales, indigenous greens, Bananas, Sweet Potatoes and Cassava. Cattle and poultry area also kept.
Lake Victoria supports the vibrant fishing industry. There are a number of fisheries in the County that process fish from the lake. The county enjoys relatively good weather patterns throughout the year two rainy seasons annually.
Siaya County constitutes 6 constituencies:
Ugenya
Ugunja
Alego Usonga
Gem
Bondo
Rarieda
Constituencies
Ugenya; Ugunja; Alego Usonga; Gem; Bondo; Rareida